WH
Surface hardness: 59 HRC min.
Hardening depth according to ISO 18203.
Standard tolerance ISO h7.

Dimensions in mm.

Other types available on request.
Contact us for CAD-files.
Product Information
Material: E. g. quenched and tempered steel Cf53 / 1.1213
* Green: Stock item, normally immediate shipment. Blue: Contact us for delivery time.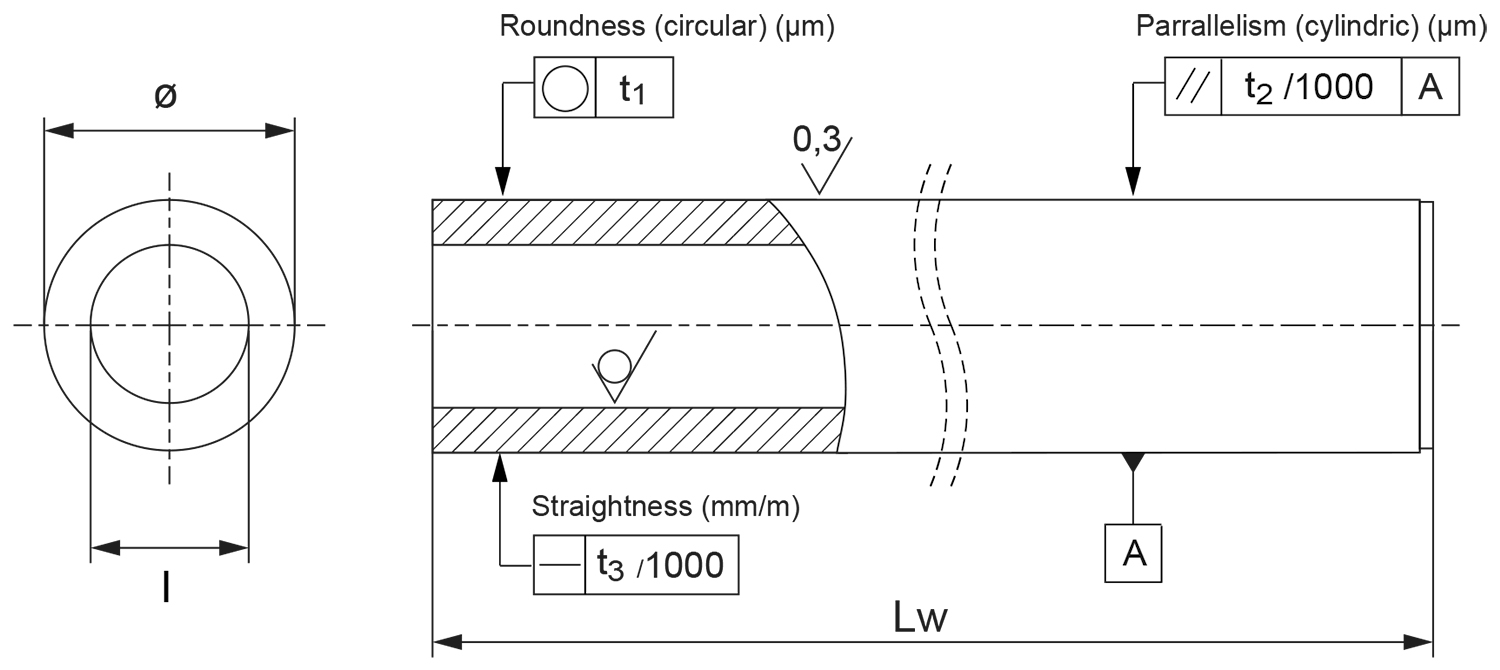 | Designation | Diameter | Inner Diameter | Standard Tolerance | Roundness | Parallelism | Straightness | Remark | | |
| --- | --- | --- | --- | --- | --- | --- | --- | --- | --- |
| | 12 | 4 | 0/-18 | 8 | 8 | 0,30 | - | | Get quote |
| | 16 | 7 | 0/-18 | 8 | 8 | 0,30 | - | | Get quote |
| | 20 | 14 | 0/-21 | 9 | 9 | 0,30 | Optional Straightness 0,2 | | Get quote |
| | 25 | 15,60 | 0/-21 | 9 | 9 | 0,30 | Optional Straightness 0,2 | | Get quote |
| | 30 | 18,30 | 0/-21 | 9 | 9 | 0,30 | Optional Straightness 0,2 | | Get quote |
| | 40 | 28 | 0/-25 | 11 | 11 | 0,30 | Optional Straightness 0,1 | | Get quote |
| | 50 | 29,70 | 0/-25 | 11 | 11 | 0,20 | Optional Straightness 0,1 | | Get quote |